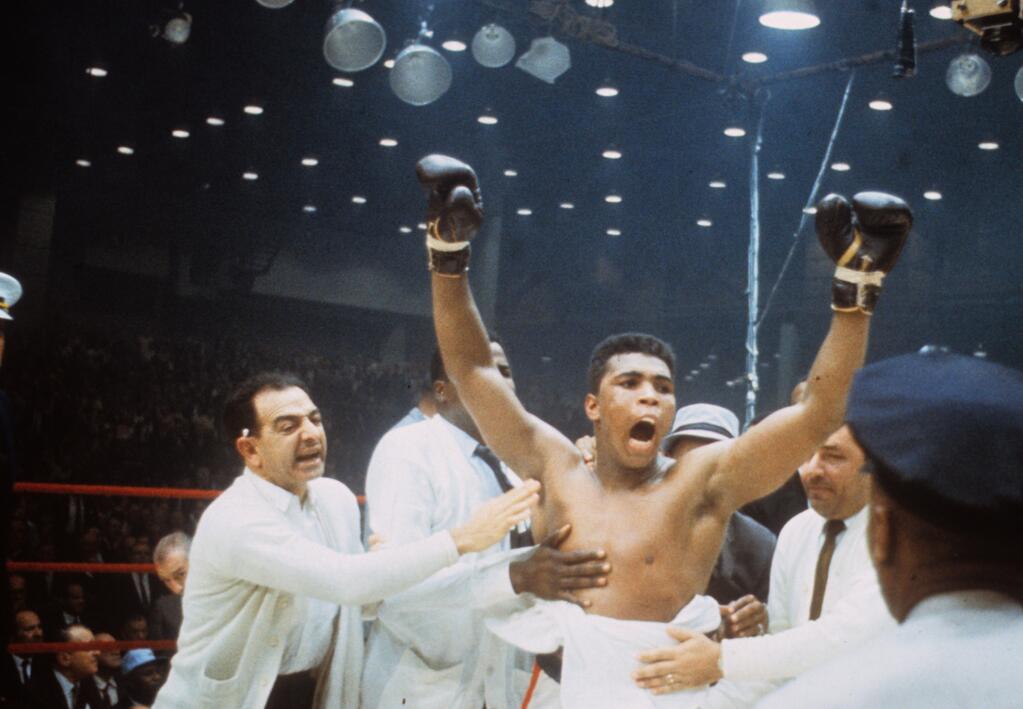 Former world heavyweight boxing champion Muhammad Ali has jumped into the ring on Twitter. While his handle @MuhammadAli was active before, it seems like the greatest will now be tweeting from it himself.
When Ali uses the account, he will use the hashtag #AliTweets so people know it's him. The bio has also been updated accordingly.

Not known for being shy and retiring, Ali's involvement will surely make the account one to watch, and Ali used the 50th anniversary of his victory against Sonny Liston to announce his personal arrival to the Twittersphere in typically grand terms:
I shook up the world against Liston, now 50 years later I'm taking it to Twitter #AliTweet pic.twitter.com/3eCm72USis

— Muhammad Ali (@MuhammadAli) February 25, 2014
The account previously shared some classic Ali moments with the increasing number of followers, including great pictures of him meeting the Beatles, and with Martin Luther King. The engagement is likely to increase now that Ali has personally taken control of the account, as people will feel it is more genuine instead of just a PR/newsfeed. It now has 154,000 followers.
By getting onto Twitter properly, Ali can now become relevant for a whole new generation who did not grow up watching his fantastic fights, or don't really know of his heroic achievements. He can go from being a historic icon to a current one.
Unsurprisingly, such a sporting legend has already attracted quite a few high profile followers, including a founder of Twitter itself Jack Dorsey, and double Olympic gold medal winner Mo Farah. Meanwhile British former heavyweight champion Lennox Lewis tweeted:
Now following "The Greatest" –> @MuhammadAli

— Lennox Lewis (@LennoxLewis) February 25, 2014
Basketball player Kobe Bryant also welcomes the champ to Twitter:
The Champ @MuhammadAli on twitter. #rumbleyoungmanrumble

— Kobe Bryant (@kobebryant) February 26, 2014
As you can see, some of Ali's great sayings are ready made to be used as hashtags! Float like a butterfly tweet like bee?