The unstoppable resignation letter sent viral by Twitter leaving reputations in tatters #Shicklegate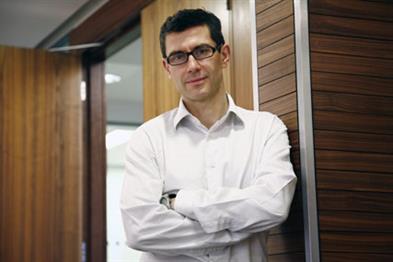 The story swept through the office yesterday as it did through London's medialand and went viral on Twitter.
It was Twitter gold dust. A resignation email from Kieran Allen, a senior manager at media planning and buying agency MEC, part of the WPP Group, which detailed a series of highly damaging allegations about his manager.
First the email was forwarded around rival agencies sparking thousands of tweets and then it was uploaded onto drop box and was shared on Twitter under the hashtag #Shicklegate, which quickly started trending.
A full transcript of the email was also published on Twitter by Loaded Magazine @loadedmag who were keen to get in on the action and the traffic the story would bring.
Loaded loves a bit of fook you ex colleague tinyurl.com/cgy46vvOUCH #shicklegate #MEC email of the day…scrap that year!!!!!

— Loaded Magazine (@loadedmag) September 25, 2012
The letter starts off much like any resignation letter before it turns into an ill advised list of grievances against Allen's manager:
Hello, MEC, It feels quite strange to be writing my leaving speech after 2 1/2 yrs. of loyal service to the company. It's the longest I have spent at a company and I owe MEC a lot for my training and development. I leave in a position where I can go and further my career in digital if I so wish and for that I pay MEC tribute.

However I leave with a horrible taste in my mouth after my working life for the past 8 months has been ruined by Greg Shickle…
The list of allegations that Allen makes are serious in nature and highly damaging for both MEC and WPP. Steve Hatch, the CEO of MEC, told Campaign that the agency was taking them very seriously.
They are likely to blight the career of both Shickle and Allen whose hopes of furthering his career in media could come to an untimely end after emailing such a career suicide, which is possibly the first to trend on Twitter.
In another age this story might not have come to quite as much, but Twitter and social media has ensured that it was all around London, UK and leaping across the Atlantic to New York and down to Australia in next to no time.
The number of comments on Twitter runs into thousands, but it is less those comments and more the way that it was picked up by the media that is possibly the most damaging aspect to this story — as no one knows if the allegations are true.

As Mel Carson blogs The Sun has run an article which it has since taken down – a call from Sir Martin Sorrell maybe?  WPP does handle News International's £28m advertising account.
There was also for a short time a Hitler "Downfall" video on Dailymotion, but that has been taken down with justifiable fears over legal action.
But once the social media genie is out of the bottle though it is hard to stop and that Shickle Downfall video has popped up somewhere else. 
The Mail Online 
The Mail Online has now published a story too including the full letter although they have blacked out Shickle's name whose name "for legal reasons".
The situation is very similar the celebrity super injunction story, which Twitter made a mockery of last May.
As with that there was nothing that anyone could do about it. The tweets flowed, they were shared and very much as in #Shicklegate no one was sure what was true or not.
The atmosphere becomes super heated resulting in a mini media frenzy, which is where the Sun walked in and notched the story up to a national media level — even if it did quickly take its story down.
The result is, as Carson puts, one that leaves both figures in this tale ruined: "it's unlikely anyone will fully believe him [Shickle], and Allen because he'll probably get sued if these allegations are not true, and who's going to want to work with someone who appears to be logging your every move anyway?"
He also makes a good point about the reputation of journalism and now social media can up the ante to a point that publishing even before the facts are known becomes an acceptable modus operandi and that is incredibly dangerous and damaging development.
Like many breaking news stories before it the truth can escape the facts very quickly. Unlike hard news though where inaccuracies eventually kill a breaking Twitter story Shickle is all hearsay and because of that it has a much larger life of its own.
It begs the question how do you put a plug in a story like this? I'm not at all sure you can.